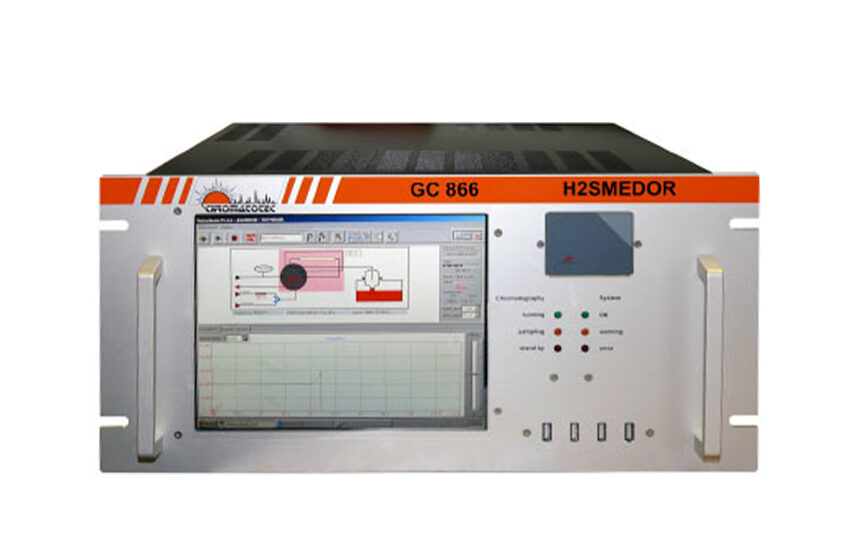 H2S/TS Monitoring
The H2S/TS MEDOR Gas Chromatograph provides the platform for accurate, dependable, and reliable gas stream sulfurs measurement for H2S/TS monitoring. The H2S/TS MEDOR operates in place of existing instrumentation or provides a value added platform to control and validate your gas stream for H2S/TS monitoring. Utilizing a proven technique and combined with the reliability of industrial control the H2S/TS MEDOR will automatically operate, validate and report.
Why CAS?
The CAS team of Engineers and Technicians provide unparalleled installation, calibration and maintenance support. Combining our focus on customer service with the precision and reliability of the H2S/TS MEDOR our customers view our solution as the means to optimize their measurement needs.
Automatic Validation
The H2S/TS MEDOR will self-validate and adjust automatically to ensure that what is reported to gas control is truly what is in your gas. Utilizing a calibration source internal to the instrument or an external standard you will be assured that each reading is the correct reading
Software
All our MEDOR platforms operate with Vistachrom software. Vistachrom offers a familiar windows based platform for the operators when working with the GC.
Cost
The H2S/TS MEDOR offers the lowest upfront cost to operate of any system on the market and provides the lowest cost expendables kit per/year. Combining these factors with the reliability of the H2S/TS MEDOR allows CAS to provide THE solution to gas measurement professionals.
Technique
The H2S/TS MEDOR eliminates the complexity in gas measurement by measuring sulfurs directly, no complex algorithms, converters or excessive support equipment is necessary. The H2S/TS MEDOR is ideal for locations where high time resolve data is necessary (i.e. gathering lines). The technique is supported with only Nitrogen to provide analytical and process gas, no tape or thermal converters are necessary.
Time on site
The H2S/TS MEDOR only requires bi weekly observation and will run to the 1 year mark before needing to replace any parts. When the service interval is reached the instrument can be serviced in under 1 hour.